January
Financial
Inflation reaches 5.4%
Headlines
10 January - The Met Police contacts the government about alleged breaches of COVID rules, with up to 100 people alleged to have attended a party in 2020.
LABC Warranty
LABC Warranty launches the Site Quality Review, an additional service, independent of Building Control and warranty coverage, that rates the quality of a site. Covering 67 inspection areas across 11 inspections, the review highlights areas in need of focus as well as areas in which a builder is excelling.
February
Financial
Inflation reaches 5.5%.
Headlines
6 February – Queen Elizabeth II becomes the first monarch to celebrate a Platinum Jubilee, with 70 years on the throne.
24 February - Russia invades Ukraine after months of speculation and military build-up along the border. The resulting effects, particularly on the energy market, will have severe impacts on UK energy prices, creating an additional burden to construction firms and housing suppliers in the UK.
LABC Warranty
With FLOS changes promising big changes to energy-efficient new homes, LABC Warranty helps customers navigate transition periods.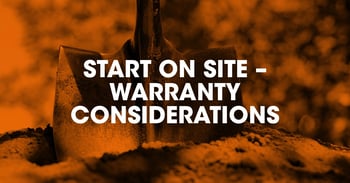 March
Financial
Inflation rises to 6.2%, and the Bank of England raises interest from .5% to .75% in response.
Headlines
31 March – Nationwide reports a 14.7% rise in house prices.
LABC Warranty
LABC Warranty celebrates Women in Construction Week, featuring interviews with Victoria Barwood, and Laura Taylor from our risk surveyor teams.
April
Financial
Inflation reaches 7%.
Headlines
7 April – The UK announces investments into new nuclear power facilities, planning eight new reactors. This announcement comes alongside a promise to deliver 95% of the UK's energy from low-carbon sources by 2030.
12 April – Boris Johnson, Rishi Sunak and Carrie Johnson are among those issued fixed penalty notices for breaches of lockdown laws.
28 April – The Building Safety Act gains Royal Assent, becoming law. The Act brings sweeping changes to the regulations around high-rise buildings, promising one of the single largest overhauls of building regulations ever. Read LABC Warranty's reaction at the time here.
May
Financial
Inflation reaches 9%, and interest rates are raised again to reach 1%, the highest they have been since February 2009.
Headlines
9 May – Leader of the Opposition Keir Starmer promises to resign as Leader of the Labour Party if he is fined over the Beergate scandal, as Durham Police open an investigation.
11 May – Michael Gove, Secretary of State for the Department of Levelling Up, Homes and Community insists the government is not bound by its target to deliver 300,000 homes a year.
25 May – Sue Grey delivers the Partygate report to then-Prime Minister Boris Johnson, with the report going public later the same day.
29 May - Rebekah Vardy loses her libel case against Coleen Rooney, bring the Wagatha Christie saga to a close.
LABC Warranty
LABC Warranty covers the Part Z campaign. Part Z is proposed legislation, with broad support from the building industry, for tighter regulation on embodied emissions in new buildings.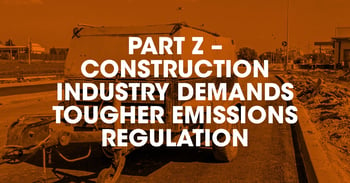 June
Financial
Inflation reaches 9.1%, and interest rates rise to 1.25%.
Headlines
3 June – the UK celebrates the Queen's Platinum Jubilee with an extended bank holiday weekend, from 2 June to 6 June.
6 June – Boris Johnson survives a no-confidence vote and remains leader of the Conservative Party following the Partygate scandal.
LABC Warranty
LABC Warranty exhibited at Housing 2022 in Manchester on June 27-29. Some of our reaction to the talks and keynotes from the event can be read here, and here, respectively.
We also cover the explosion in self-build demand after COVID, and what it might mean for the public demand for MMC products and energy-efficient homes.
July
Financial
Inflation reaches 9.4%.
Headlines
5 July – 11 members of the government, including former DLUHC Secretary Sajid Ravid and Chancellor Rishi Sunak, resign.
6 July – Michael Gove departs as Secretary of State for DLUHC. On the same day, a further 15 members of the government resign.
7 July – Boris Johnson announces his resignation as Prime Minister and Leader of the Conservative Party, triggering a leadership election in the Conservative Party.
7 July – Greg Clark is appointed Secretary of State for DLUHC.
8 July – Stephen Greenhalgh resigns as Building Safety and Fire Minister. Greenhalgh was instrumental in guiding the Building Safety Act through the House of Lords to gain Royal Assent.
8 July – Durham Police clear Labour Leader Keir Starmer, and Deputy Leader Angela Rayner, of wrongdoing in the Beergate scandal.
19 July – the UK records its highest-ever temperature of 40.3C, an increase of 1.6C on the previous record of 38.7C. It is the first time the UK has recorded a temperature above 40C.
31 July – England win the UEFA Women's Euro 2022 tournament, beating Germany 2-1.
LABC Warranty
Using the government's data on self-build plot approval, LABC Warranty looks at the best places in England to pursue a self-build home.
We also filled our customers in how to make sure their final inspections are smooth sailing.
All that, and we're only half-way
For most years, that would be enough to qualify for an "eventful" year, but 2022 had much more up its sleeve.
Be sure to catch up on the big events for the second half of the year in our 2022 in Review Part Two.