Laura Taylor, North Central Regional Manager Surveying Team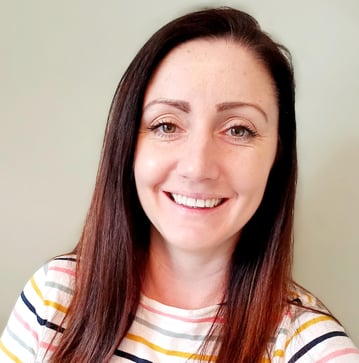 What did you do before you joined LABC Warranty?
I completed a part time degree in Building Surveying whilst working within the energy assessment industry.
How has your career developed here?
I started as a Graduate Surveyor almost 10 years ago, after 2 years of training and achieving professional qualification I became a Risk Management Surveyor.
After some time in this role I was promoted to Deputy Manager and I am now Regional Manager of the North Central region.
Throughout my time with the company I have travelled to many parts of the country and seen so many different types of construction, engaging with all types of clients from self-builders to large scale developers.
What support have you had from the company to get where you are today?
I have been given a lot of opportunity and time to learn. I have always felt supported by the company.
Has any internal training supported your career development?
I have benefitted from a huge amount of internal training in the form of classroom based technical training and shadowing of various departments within the company.
I have also attended work placements to broaden my experience, residential courses and practical courses with organisations such as the Fire Service.
What new skills, personal and professional have you learnt or developed since joining?
I achieved MRICS status early on in my career whilst working at LABC Warranty, I have also gained a lot more confidence not only in my technical knowledge but in my personal skills.
What advice would you give to someone wishing to progress their career?
You will get out what you put in. Your career is your responsibility and no one else can or will do it for you.
Where do you see your career going in the future?
There is an infinite amount to learn within the construction industry, I want to continue learning and exploring new areas.
If you had one piece of career advice for your younger self, what would it be?
Speak up, don't be afraid to get your voice heard.
Interviews with more women in construction:
Victoria Barwood - Risk Management Surveyor
We are hiring
A number of roles are available with us right now. So if Women in Construction Week causes you to re-evaluate your career, please take a look at the opportunities available here now.