Victoria Barwood, Risk Management Surveyor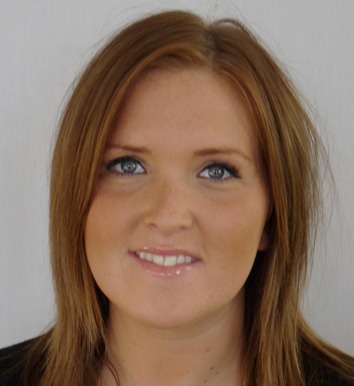 What did you do before you joined LABC Warranty?
I came straight from university. I didn't even have a week off!
How has your career developed here?
I currently work in Pete Dunn's team with regional developers in the North West. Before that I worked with volume house builders in the same region. Before this, I worked on the Research and Development department looking after approvals for innovative products and modular build.
However, I joined the company in 2008 scanning plans, before moving to the underwriting department for six years… then it was time for a new challenge!
Has any internal training supported your career development?
Yes, definitely. I have been working with Technical Partnership Director Danny Hughes, alongside the graduate surveyors whilst doing my evening HNC course.
What new skills, personal and professional have you learnt or developed since joining?
Too many to list perhaps. I would say communication skills in terms of "personal" skills and for professional qualifications I have undertaken Chartered Institute of Insurance exams, a HNC in Construction and I'm working towards my Chartered Association of Building Engineers qualification.
What advice would you give to someone wishing to progress their career?
My philosophy is to work hard and try and learn something new every day.
Where do you see your career going in the future?
Hopefully progress and develop within LABC Warranty. I enjoy working here and there are plenty of career opportunities if you're willing to show commitment.
If you had one piece of career advice for your younger self, what would it be?
You're never too old to start something new!
Interviews with more women in construction:
Laura Taylor - North Central Regional Manager Surveying Team
We are hiring
A number of roles are available with us right now. So if Women in Construction Week causes you to re-evaluate your career, please take a look at the opportunities available here now.