The 10 steps to obtaining structural warranty approval
Many of the stages take place during the build itself, but it is a good idea to know what the main milestones are first before you embark on the process of obtaining a structural warranty.

If you are building more than one unit, we will of course take that into account when visiting your site and inspecting your works. As well as regular inspections, we will assess if your project or development poses any special risks and if so, we may adjust the inspection programme accordingly.

If you are building a structure with multiple residential units, a high-rise, or a building with a mix of commercial and residential units, the process is different to make allowances for the increased technical nature of the build.
See the flowchart below, which described the main milestone for obtaining a structural warranty. Click here to download the chart.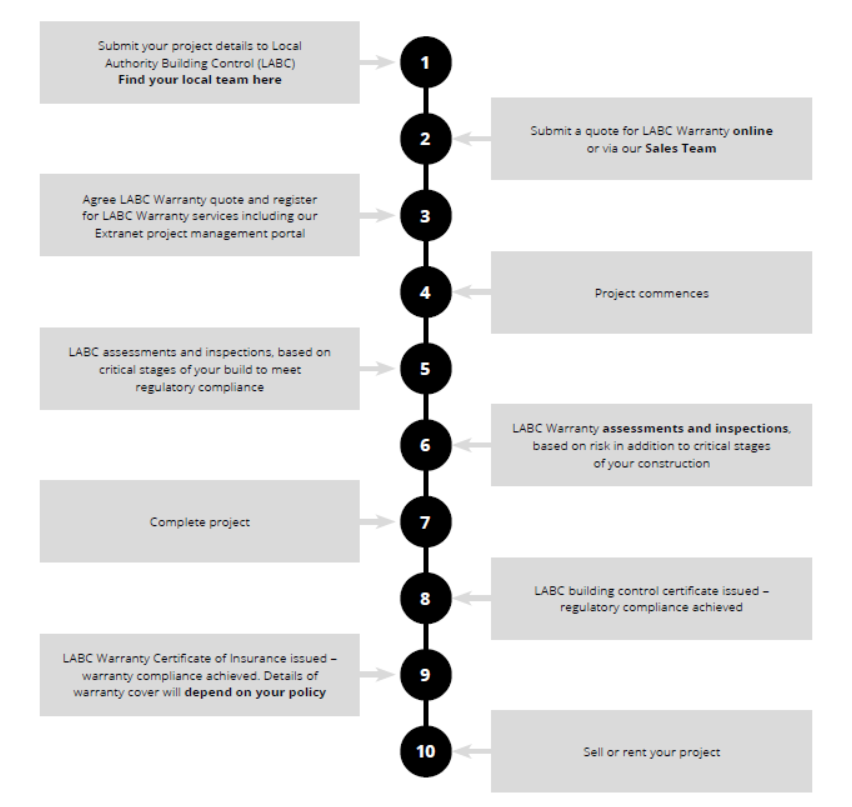 Want to know more? Learn what our site inspection process involves.
Ready to get a quote? Read this article on the options available to you.