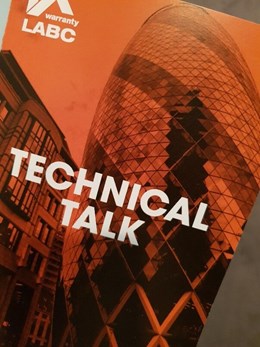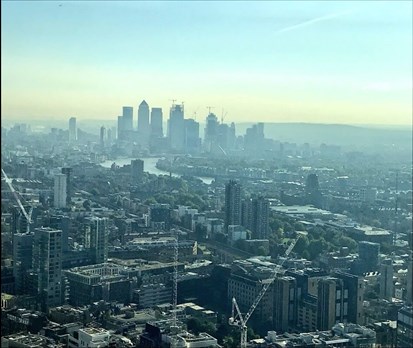 Speakers and Topics
The upsurge of high rise developments means architects, developers, building control and insurance providers face new challenges, especially in light of the current review of standards and an increasingly uncertain economic climate. The aim of our first 'Technical Talk' was to address these issues with the help of our expert speakers.
On first we had Martin Taylor, Commercial Director for LABC, who looked at 'The Hackitt Review and potential implications for the industry'.
On next we had Clive Everett, Facade Technical Standards Director. Clive's presentation on 'Fire compliant facades (18.0m+) -the background, updates and the future' certainly initiated discussion within the room.
Following on nicely from Clive we heard from our HVS Technical Director, Colin Lendon who talked us through the use of 'Balconies, including fire, drainage and structural components in high rise buildings'.
From starting in building control and moving to the Approved Inspector private sector when it opened up in the mid 90's Colin has over 30 years' experience in construction legislation and quality. As HVS Technical Director he works alongside our Major Project Managers to ensure client projects achieve the standards required whilst understanding the types of construction used for complex, often high rise buildings.
After a quick break for a "top notch" bacon sandwich we dived straight back into some more technical talk from Bill Whitfield, Managing Director of LABC Acoustics and Noise.co.uk Ltd. Bill discussed 'Noise Mitigation Design and Conflicting Building Requirements'.
Our final topic for the breakfast seminar focused on 'Overheating in Dwellings'.
What's next?
We would love to share more technical knowledge with you through our 'Technical Talks' and planning has already started for the next in the series!
If you have any specific topics that you think would be good to discuss in an event like this or you would be interested in attending future events, please email us with the subject line 'Technical Talks' to marketing@labcwarranty.co.uk