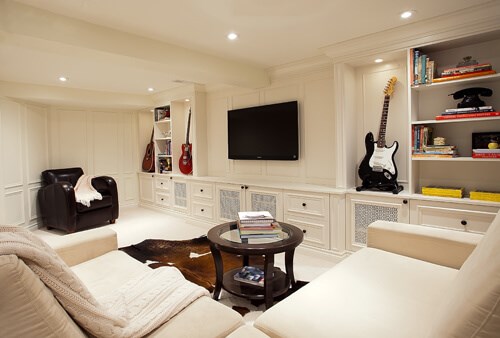 Want to introduce an entirely independent new 'wing'?

Why not consider a basement conversion with its own, exclusive entrance, for purposes such as a home office, gym, or a residential annexe?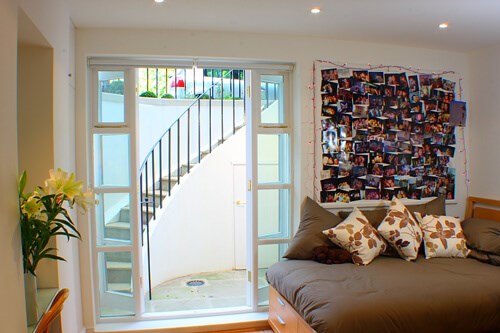 Do you need permission?
If your home already has an underground space that is suitable for conversion from storage (or similar) to a habitable function, planning permission is not normally required as such a change is merely seen as re-purposing.

If, however, the space needs alterations – such as lowering the floor level to increase head clearance – local planning authorities are likely to consider the development as an extension and, therefore, ask you to apply for planning permission.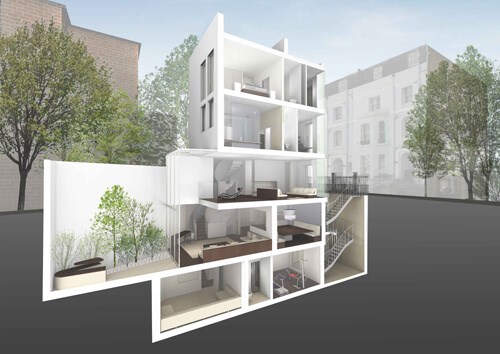 Concerned that you might need planning permission for your basement conversion?

The Government's Planning Portal can offer more information.

It is rare that permission will be refused, particularly if changes to the external appearance of the dwelling are minimal.
Are there regulations to be met?
The structural construction of a basement forms part of the fabric of your home so, naturally, you will want to ensure that any work undertaken is of the highest standards – one of the driving motivations behind the Basement Waterproofing Association.

Whether you are converting an existing basement to a different function or creating a new underground space through excavation, Building Regulations are there to guarantee that minimum standards of safety, energy efficiency and hygiene are met. If, however, you are merely renovating an existing basement and not changing its purpose, the job is exempt from Building Regulation scrutiny.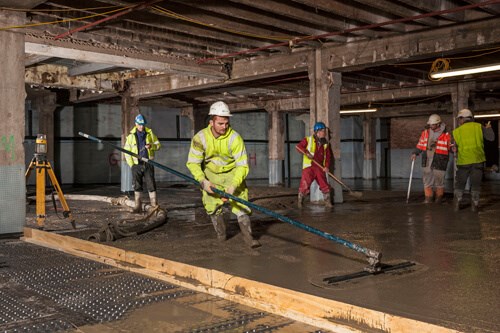 To take all design details into consideration before any work begins, we recommend that 'full plans applications' are made for basement conversions, as opposed to 'building notices'. The reason being that 'building notices' may result in remedial work being required should local authorities be unsatisfied with the development. Visit the Government's Planning Portal for further details.
What about requirements for party walls?
Party walls are shared by adjacent buildings and, as such, any work that could affect them needs to be agreed by the owners or leaseholders of both properties and any others that adjoin them. This could include:
extension
alteration
underpinning
excavation near to the wall
Follow this link for more information on the legislation regarding party walls.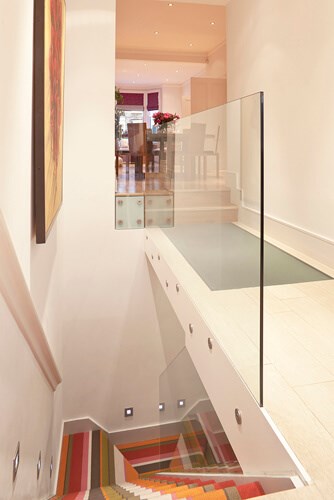 Visit the BWA's find a member page to connect with specialist basement conversion and waterproofing contractors in your area, who will be able to advise and handle Building Regulations approval and party wall agreements as part of their service.
What are the practicalities?
When considering the conversion or creation of a habitable basement space it is important to consider access to and from the area.

Within existing properties materials will have to be removed through the property so it is vital that this is considered when planning your project.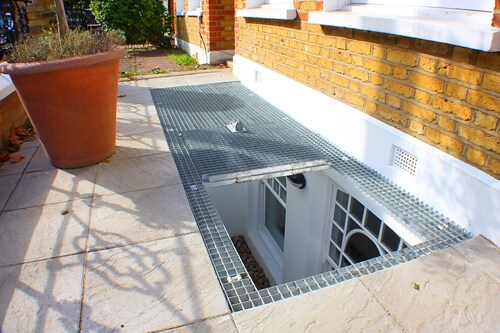 Consider the kind of job that you are having done.

Simple conversions make take just a few weeks to complete. Significant changes to the structure of your house, such as excavation, underpinning and so on, may take a number of months depending on the size of the job and the impact on other elements of the conversion project.

Here is some more information on problems you may encounter with basement conversions.
By Basement Waterproofing Association