Lots of reasons for an eco-friendly bathroom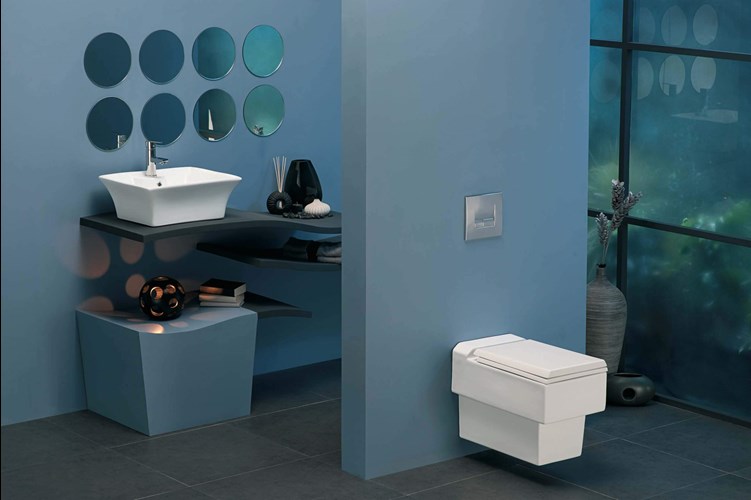 Whether a new bathroom should prioritise lowering fuel bills, creating a healthier living space or doing your bit for the environment, making it eco-friendly is a great place to start. The pressure on homeowners to live an eco-friendly lifestyle shouldn't be a daunting prospect, but inspire you to consider new design considerations in your developments.
In a recent survey by building supplier Eurocell, 49% of 25-40-year-olds said they would be more likely to buy or rent an eco-conscious home. Given this demographic remains a key target for new home-builders, it's clear more and more buyers are looking for greener homes.
The bathroom remains a prime spot for some simple but highly effective eco-friendly features. By using the following key design considerations, homes can be made future-proof to protect our changing climate and satisfy the population's growing appetite for greener ways of living.
Choose energy efficiency
Efficiency in the bathroom doesn't require thinking out of the box. Extractor fans are a necessity in most bathrooms, as they reduce the moisture in the room which encounters the most moisture of any area in the home - but opting for an extractor fan with LED or other energy-efficient light bulbs is one way to reduce the bathroom's impact on the environment.
Why not double your efforts by using extractor fans with timers and humidity sensors? Once the fog is cleared, the fan switches off - meaning the fan only stays on for as long as it's required.
Sometimes it can feel impossible to heat a bathroom, but one way to tackle this is investing in dual fuel technology, which means the radiator or towel rail can be heated when the rest of the home requires no heating. Ultimately, your customer will save money on utility bills and ensure you and them are doing your bit for the environment.
Be saving water savvy
Low-flow toilets not only save money on water bills, but also conserve a large amount of water per flush and even prevent waste - making them a smart addition to the home. A growing trend in modern bathrooms, dual flush toilets or water-saving showerheads are an excellent way to ensure your environmental efforts.
Alternatively, installing a flush converter in older toilets will regulate water usage using a secondary flush mechanism. Installation is quick and requires no tank removal, and converters can be purchased at very reasonable prices. Consider incorporating these in refurbishment projects to cut back on water waste without compromising the functionality of the bathroom.
Think eco-friendly manufacturing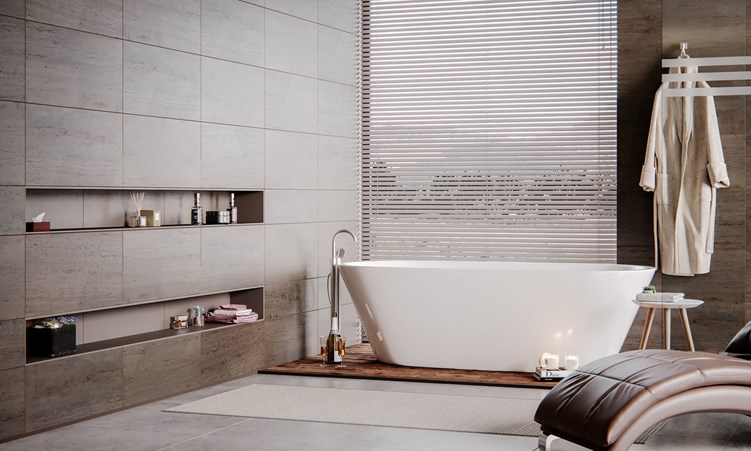 For new homes and installations, checking the manufacturing materials for recyclable accreditations or logos on items from baths to taps is an easy way to ensure you're purchasing with an eco-friendly mind-set. Look out for ISO accreditations and standards from bodies such as BRE and international organisations, for example GRIHA.
Homeowners can make the most of old bathroom items by upcycling them to save on large expenses and improving eco-efficiency. By giving second-hand items a new lease of life, bathrooms benefit the environment by reducing waste. Upcycling also gives owners the freedom to reflect individuality in their home.
Select sustainable flooring solutions
Forget bland and boring eco-friendly flooring. From protected sustainable wood to cork, there is plenty of choice on the market able to effortlessly complement any bathroom design. The production of sustainable flooring ensures minimal chemical treatment, but still satisfies the bathroom's practical requirements, such as dealing with the inevitable moisture.
Contrary to popular belief, sustainable flooring doesn't fall short of the hard-wearing properties of less sustainable flooring options such as hardwood. While cork flooring is known for its versatility and resilience, it's impermeable to water once it has been treated - which makes it a perfect solution for bathroom flooring. Cork is also warmer than hard tiles, so mitigates the use of underfloor heating (which adds to your carbon footprint).
Start making a difference
Whatever specification you choose to go with, we hope you will be inspired by our key design considerations for creating a functional, sustainable space. After all, neither style nor practicality should ever have to be sacrificed in the name of preserving our planet's precious, finite resources.