Technical Manual Section 12 Download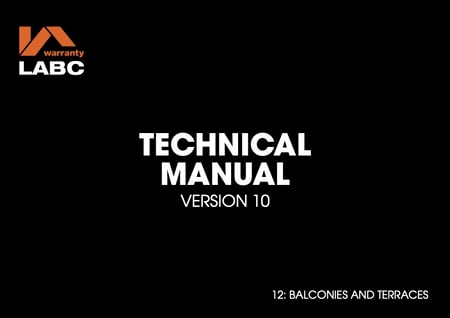 Technical Manual Section 12: Balconies and Terraces
Please click here
or the image above to download the PDF file.
Alternatively you can view the file online here.
Note: Version 10 of the LABC Warranty Technical Manual is applicable to all sites registered from 11th June 2021. If you are unsure to what version you should be building to, please contact us on 0800 183 1755 or email or speak to your surveyor.