Where pre-stressed and reinforced concrete lintels are used:
For concrete lintels, the lintel must be built in with the reinforcement in the correct orientation. Concrete lintels typically include a marker cast into the lintel, in order to indicate the correct installation orientation of the lintel.
It is considered good practice to prop steel composite lintels at centres not exceeding 1.2m during the construction of masonry above. The manufacturers requirements for the propping of lintel during construction must be followed, at all times.
Masonry should be carefully built with solidly filled joints.
Exposed faces of lintels must be provided with fire protection
Avoid point loads immediately above a lintel unless proven by a structural engineer.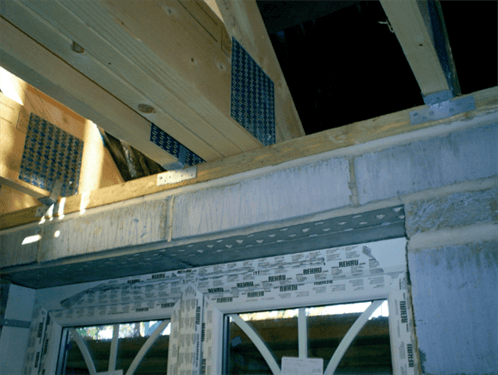 Section 6 of our technical manual provides more information on lintels.