Requirements
In addition to the requirements laid down in the LABC Warranty Technical Manual Section 11.4 – 11.6 Roof Coverings – Traditional Slates and Tiles, the follow manufacturer's guidance should be adopted.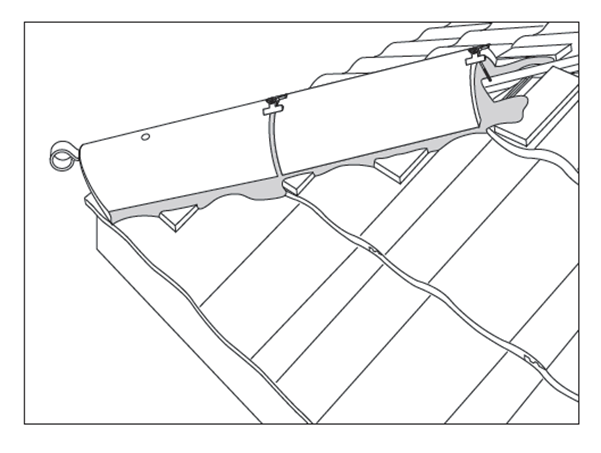 Figure 1: Marley Eternit fixing detail
Please note that Marley use a fixing clip between ridge tiles as to avoid drilling through the tile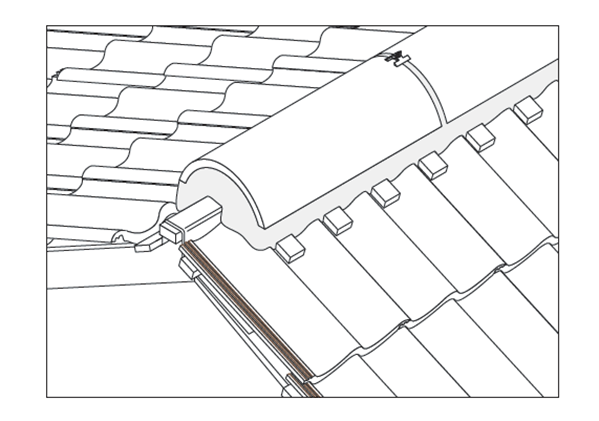 Figure 2: Redland fixing detail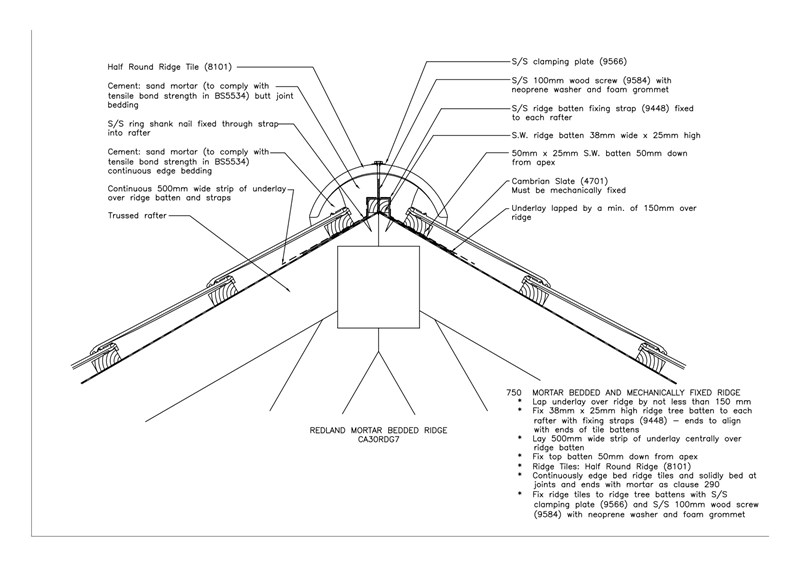 Figure 3: Section through ridge
Please note: Marley Eternit also provide a security ridge strap fitting which is also considered acceptable.
Summary
Developers should expect the risk management surveyor to highlight the risk of ridges and hips at the initial site meeting or initial risk assessment stage. The surveyor should encourage the developer to use a "dry fix system". However, if the developer still wishes to use a wet bedded ridge/hip, the guidance in Section 11 Roofs applies for the fixing of ridge.